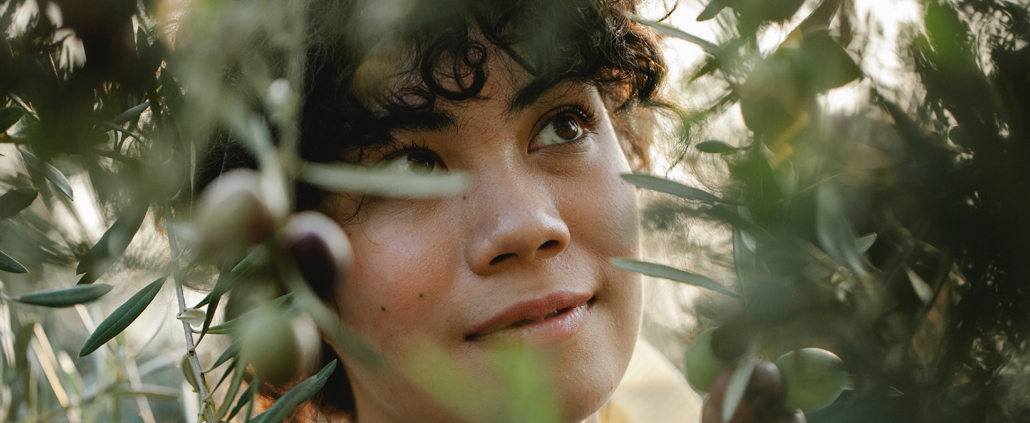 'Surely we all have a responsibility to care for our Blue Planet. The future of humanity and indeed, all life on earth, now depends on us.' David Attenborough
The history of beauty can be traced back to 10 000 BCE and the days of ancient Egypt when women adorned themselves with lotions, potions, and essential oils to protect themselves from the heat and dry winds of the desert. It is only more recently that we have become curious about what lies behind a label. We are now delving into the number of ingredients in a product, where they are sourced from and the impact developing these products has on the health of our planet.
'Beauty is in the eye of the beholder' and packaging design is as critical to the success of a beauty brand as developing formulations that work. The industry has always taken the word 'beauty' literally, not only are products designed to help us look and feel good, but we also have a penchant for beautiful packaging, so it is unsurprising that it is one of the largest contributors towards single use plastic.
120 billion units of plastic are produced by the global cosmetics industry each year. Consider our average day – from bathing, to washing our hair, applying skin care, body care, cosmetics, and fragrance – and it is easy to appreciate how quickly this adds up. We are far more aware of recycling in the UK thanks to retailers like Selfridges, John Lewis and Holland and Barrett introducing plastic free initiatives. This is more that needs to be done, Research by Recycle Now reports that we only recycle 50% of packaging in our bathrooms as opposed to 90% in our kitchens.
Eight million tons of plastic lands up in the ocean each year, should this continue up to 2050, we will have more plastic than fish in the ocean says the United Nations. A study conducted by the National Oceanic and Atmospheric Administration discovered that from space, parts of the ocean contain up to seven times more plastic particles than fish. Not only does this have detrimental effects on sea life and the coral reef, but this also contaminates our rivers and affects fish breeding.

Clean, Green and Blue Beauty
The beauty industry has several terms associated with sustainability that are banded about, some of which can be very confusing.
Since 2015 we have seen mentions of 'clean beauty' increasing by 29 000% across social media. So, what does clean beauty mean?  Essentially a clean beauty product is one that doesn't contain toxic ingredients. Toxic ingredients include a long list from parabens, to PEGs, SLS, Triclosan, Oxybenzone and more.
Clean beauty doesn't imply that a product is 100% natural, organic, or vegan – as it focuses more on how ingredients effect our health and the environment than how ingredients are grown or whether they contain animal by-products. Whilst the focus on clean, organic, and natural has led us to believe that synthetic ingredients are bad for us, this is not necessarily true. There has been a growing demand for products that are preservative-free however it is important to have some form of preservation in a formula particularly if it is water-based, as bacteria, fungi and mould can grow in water-based formulations.
Green beauty is another term that is all encompassing and is used to describe products that are plant-derived, vegan, cruelty-free, eco-friendly, or sustainably sourced. Blue beauty takes things one step further and not only refers to the use of clean and sustainable ingredients, but also to how we go about reducing plastic in our oceans, limiting water wastage and the damage we are causing to our oceans. Both green and blue beauty play a crucial role in protecting nature loss and reducing the impact we have on climate change.
Fortunately – thanks to David Attenborough in part – we are rethinking our daily habits and how these contribute towards waste. 'The Attenborough Effect' is purported to have led to a 53% decrease in the use of single use plastic, 82% of whom now consider sustainable packaging key to their choice when selecting products (GlobalWebIndex).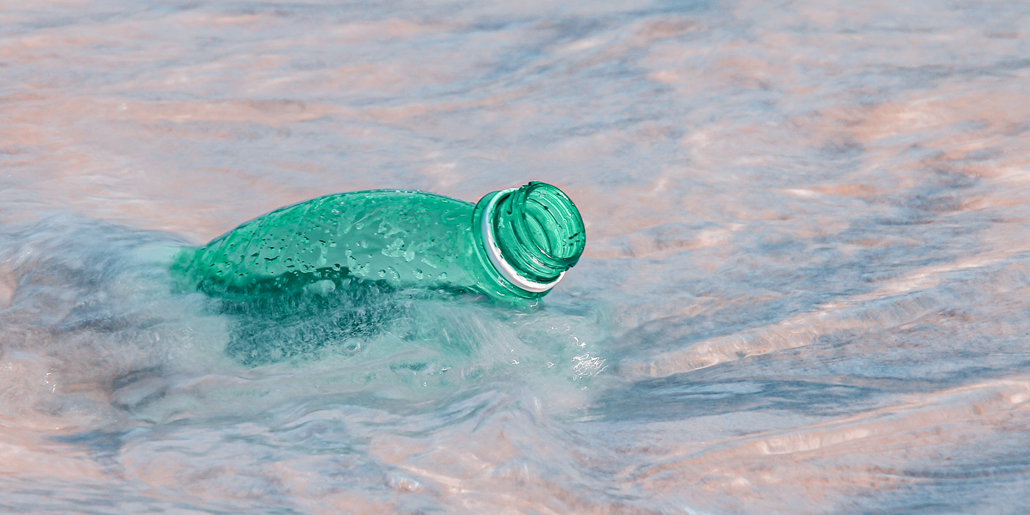 Recycling, Upcycling and Waterless formulations
Lush and The Body Shop are pioneers in campaigning for sustainability and in working with their suppliers through Community Trade. In 2020 Body Shop purchased 250 tonnes of plastic from waste pickers in Bengaluru, which is equivalent to 12.5 million recycled bottles, to be reused in future product development. The Body Shop has recently announced the introduction of 400 refill stations to their stores around the world, to enable us to refill our favourite products, without purchasing more packaging.
Lush launched 'Naked Stores' in 2018, where products are sold packaging free, and they have reformulated certain product formats from liquids to solids. They reported that this initiative saved three million plastic bottles from landfill, and that their solid shampoo bars last up to three times longer than an average bottle of shampoo, taking up 15 times less space, thereby reducing their carbon footprint.
One Ocean Beauty prioritises sustainability by using lab grown marine ingredients like algae instead of drawing upon natural resources, and packaging made from recycled wood and 100% recyclable bioplastic.
Locittane introduced refillable sachets of their shower gels and shampoos, and has partnered with Plastic Odyssey, a group of engineers, marine biologists, and entrepreneurs that travel the world collecting plastic pollution. This is repurposed to develop future product or turned into fuel to help power ships through their journey in keeping our oceans clean.
Beauty Kitchen launched a Return, Refill, Repeat initiative where they wash and reuse their own and other brands' packaging, with 2% of sales going to charity partners like the Plastic Soup Foundation and The Seahorse Trust. They introduced a refill station in Boots in Covent Garden, where you can pick up a Bottle for Life and refill this in-store. Wild is a refillable deodorant brand based on sustainable formulations and packaging that is 100% compostable and biodegradable.
According to the United Nations around a third of all food destined for human consumption is lost or wasted. Food waste may come about through foods like fruit and vegetables being thrown away as they don't meet the exacting standards set by supermarkets. Upcycling or 'circular beauty' describes how brands are turning to food waste, to incorporate these ingredients into manufacturing products. Food ingredients, especially superfoods, have long been used in beauty products however, the concept of using food waste is new. Upcircle Beauty is a brand supporting upcycling, launching oils, scrubs and soaps using coffee granules that would normally have gone to waste.
Another trend that supports sustainability and that has become more prevalent over the past few years is that of waterless formulations. According to a recent report by Mintel, in the decades to come, water will be considered a luxury. Beauty brands are very much aware of this with Unilever stating that they have reduced the volume of water used in their manufacturing methods by 4o%.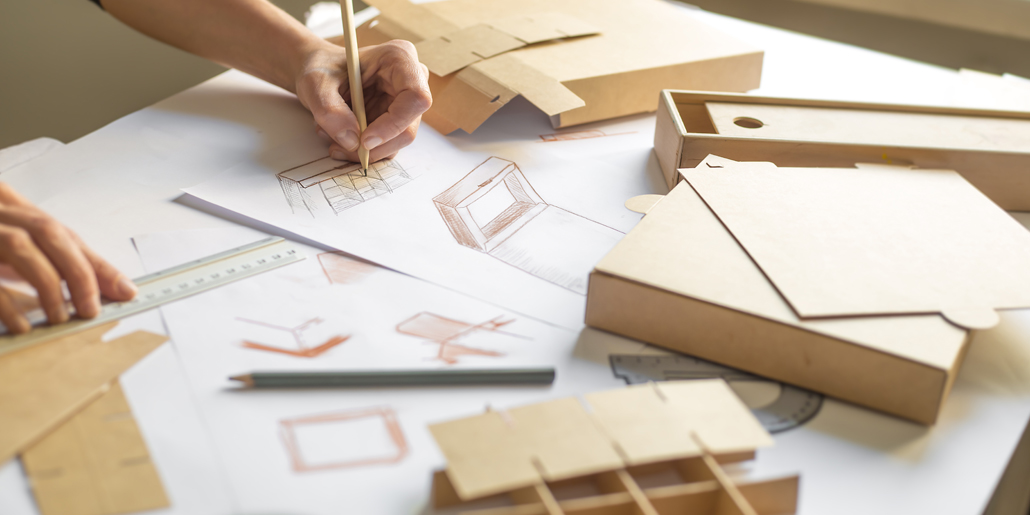 'Less is More'
With the onset of the pandemic consumers were already looking beyond ingredients and packaging, to their values and beliefs to support sustainability. Conscious consumerism is on the rise and refers to how we have become more aware of the implications of our decisions when selecting brands.
We are looking for authenticity, trust, compassion, and the ability to communicate directly with brands, and to ensure that our purchasing power has a greater impact on doing good. Beauty is personal and interactive, and as the power has shifted from companies to consumers, conscious consumerism is far reaching influencing our decisions from packaging to ingredients, supporting ethical working practices, mental health and reducing over consumption.
'Less is definitely More' as we prioritise our needs, the needs of those around us and the health of our planet.
If you would like to develop a sustainable beauty or wellness brand and are looking for support and expertise, get in touch – info@janetmilnerwalker.com.
https://janetmilnerwalker.com/wp-content/uploads/2022/07/BLOG2-1030x515-1.jpg
515
1030
janet
http://www.janetmilnerwalker.com/wp-content/uploads/2022/02/JANET-LOGO-01-1.png
janet
2022-07-02 20:19:27
2022-07-02 20:19:27
The Beauty of our Planet